How about moving to Detroit?
So you're thinking of moving to Detroit. You've heard about the low cost of living and growing downtown. Your uncle forwarded an article highlighting the surplus of tech jobs, but lack of talent in the region. The drought on the West Coast has made you realize living near freshwater is a must. You're sick of living in the surrounding Metro Detroit suburbs and want to experience living in a real city. How about moving to Detroit
So let's clear this up before we share some advice. At Batton Homes some of us are long time Detroiters and some are not but we are  "those" who rep the city wherever we go. After living in Atlanta, the west coast and traveled around the globe we have settled in  Detroit five years ago in pursuit of making a difference in the city and in real estate. Any transition is initially tough.
But after living through five winters, four glorious summers and making uncountable memories here in Detroit, we call Detroit home. Still eyeing Detroit as the next city you'll call home? Here's some advice from a few professionals who's been in your shoes.
DETROIT IS MORE THAN MIDTOWN AND DOWNTOWN
Sure. When you read about Detroit in the news, most of what is highlighted is concentrated in the 7.2 mile stretch of Downtown and Midtown. Yes, these areas contain great restaurants, stadiums, Wayne State University, the Riverwalk and the "Museum District" containing the DIA, Charles H. Wright Museum, Detroit Historical Museum and the Michigan Science Center. But Detroit is huge. Boston, San Francisco and Manhattan could all fit into the footprint of Detroit with a few miles to spare.
DETROIT IS FOR THE OUTDOORS
Detroit has tons of ways to explore the outdoors. Belle Isle. River Rouge. Palmer Park. Chandler Park. Historic Fort Wayne. The Riverwalk. These are just a few of the many places in Detroit you can walk, bike,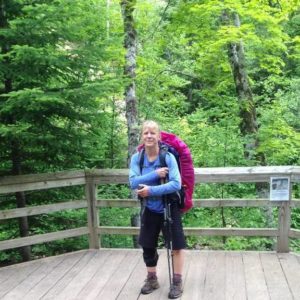 swim or golf in Detroit.
DETROIT IS LEADING THE WAY IN INNOVATION ON THE CAREER FRONT
Did you know that Southeastern Michigan has more tech-related jobs of anywhere else in the Midwest? Yes. We have more than Chicago. Recently, 99% of Southeastern Michigan technology companies revenue growth in 2016 (versus 90% of Silicon Valley tech companies). I moved to Detroit because I was excited to work in a city where people collaborated and thought of ways to work together.
DETROIT DOES NOT NEED PEOPLE TO COME SAVE OR REBUILD THE CITY
Detroit is not the new Brooklyn and it is not a blank slate. Detroit needs people who want to be a part of the Detroit community, not create their own exclusive club. Detroit is steeped in rich history, active communities and dedicated public servants. For me, one of the best things about living in Detroit is my neighborhood. I have neighbors who've lived in their homes for over 30 years. During neighborhood cleanups, I love having neighbors point out homes and the share stories of the families that used to live in them. These neighbors keep the neighborhood's history alive as new families move in and help us build a better future.
So take the time to get to know Detroit and her history. Meet strangers. Attend community events. Take a tour with the Detroit Experience Factory. Read some books about the city.
For Detroit Realestate questions, call us today!